Thorn's new range of products brings big advances in performance, flexibility and efficiency, together with stunning design innovations.

Part of the Zumtobel Group of companies, Thorn Lighting took home Best Project – Commercial at Voltimum's Smart Solutions Awards 2018, held at UK Construction Week.
New Products
Performance, flexibility and intelligence.

The third generation of Thorn's innovative industrial luminaire offers stunning performance and a compelling return of investment.
Application by Case Study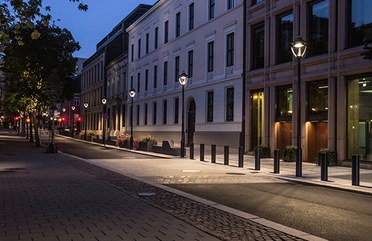 Thorn refurbishes City of Oslo lighting with efficient LEDs and smart controls.