Thorn's dedicated tunnel lighting solutions can be seen in the Grieg Tunnel at World Tunnel Congress 2017.
Find more information about Oil & Gas product range for Middle East

Take a look at our full range of indoor lighting products

View our extensive range of outdoor lighting products
New Products
Thorn's lean, light and low-energy new LED floodlight.

This brand new LED high bay luminaire comes packed with cutting-edge features, including wireless control.

Certified for use in Europe, North America and China, Thorn's new Tonic range shows there's no need to compromise on colour quality for retail and hospitality lighting.
Most Popular
A tough polycarbonate bulkhead with a dome shaped design, IP65 rated, suitable for indoor and outdoor applications.

A highly durable, IP65 rated, luminaire for use in wet and dusty areas, where reliability is important

Robust industrial fluorescent reflector luminaire for use in corrosive environments
Application by Case Study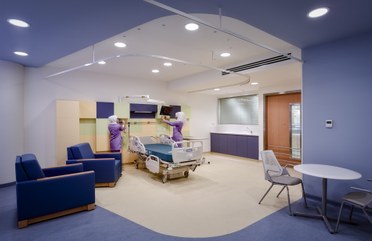 The Al Jalila Children's Specialty Hospital is a USD 183 million project in Al Jadaf, Dubai. The hospital is a gift from His Highness Sheikh Mohammed bin Rashid Al Maktoum to the children of the UAE to celebrate his daughter Jalila's first birthday. The development of the hospital is being done through the Dubai Health Authority and Latifa Hospital.